Montreal, October 20, 2020 – Canvec Leasing, is pleased to announce the implementation of its 24/7 mobile roadside repair service in the Greater Toronto Area (GTA) effective September 1, 2020. Thanks to the tremendous growth and success in Montreal, Canvec is now strategically able to develop in Ontario through the 24/7 roadside repair service.
It was also a natural choice for Canvec to expand its services in the GTA as many of its clients are already doing the Montreal – Toronto corridor. In business for over 30 years, Canvec is a leader in truck & trailer rental located in Eastern Canada and which also stands out for its fleet maintenance service and 24/7 roadside repair services.
This new office is managed by Canvec's new Regional Director for Ontario, Joe Totera. Joe is a specialist in call center and operations management. He has many years of experience in the North American transportation industry. Joe is renowned for his close ties with customers, agility and know-how.
Thanks to Joe and his team, the Ontario market will benefit from the same levels of professionalism and expertise that Canvec is renowned for. "The Canvec team is looking forward to providing a full range of services for GTA customers," said Joe.
"We understand that every second counts. That is why our qualified mobile technicians have the tools and parts required to efficiently provide 24/7 mobile maintenance and roadside repairs. Our ultimate goal is to minimize downtimes while maximizing uptimes and keeping your fleet on the road."
Canvec plans to expand its services to new and existing customers and more regions in Ontario within the coming months.
Stay tuned for more details!
---
About Canvec Leasing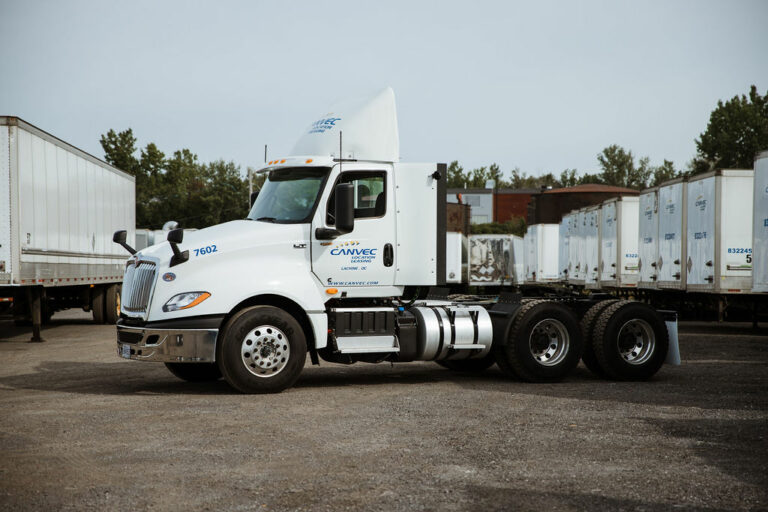 Canvec Leasing was founded in 1990. The company specializes in the short- and long-term rental of trucks and trailers as well as 24/7 emergency roadside mobile repair. Danny Lefebvre, President and CEO, has managed the company for over 30 years. Canvec Leasing's brilliant team is entirely dedicated to the rental and maintenance of trucks and semi-trailers. Over time, it has established itself as a true leader in the market.
The company offers to its many customers over 1200 units for rental, a 24/7 mobile maintenance and roadside mobile repair, qualified technicians and much more. With Canvec, simplify your business and run your transport operations in the best conditions possible.
Visit website : https://www.canvec.com/en/
Like Facebook : https://www.facebook.com/locationcanvec/
Follow Linkedin : https://www.linkedin.com/company/canvec-leasing-inc