Semi-trailer and truck rental
Short-term rental

Short-term rental is for you if:
You need a truck or trailer as quickly as possible.
You have to deal with a last minute change of plans.
You are facing a work overload.
You are looking for competitive prices.
You want a reliable service with a good reputation.
Equipment well suited to your needs.
If you are looking for a trailer rental and a truck rental service that has satisfied thousands of customers in Québec, Ontario and the Maritimes, Canvec Leasing will give you the flexibility you need when it comes to transport and storage. Our wide selection of premium rental semi-trailers and tractor trucks is offered on a daily, weekly and monthly basis at competitive prices.
Renting a dry box, a flatbed or another type of trailer is made as easy as possible thanks to our delivery and pickup service.
Our fleet of rental is located in the Greater Montreal and offers a complete range of storage trailers, dry box trailers, refrigerated semi-trailers (reefers), extendable flatbed and double drop trailers, chassis trailers, tractor trucks and much more.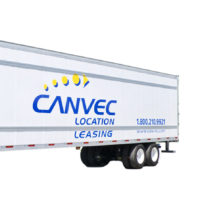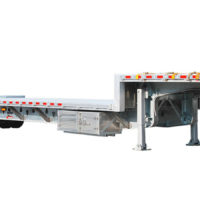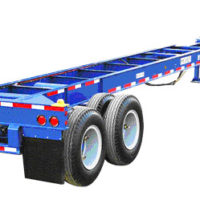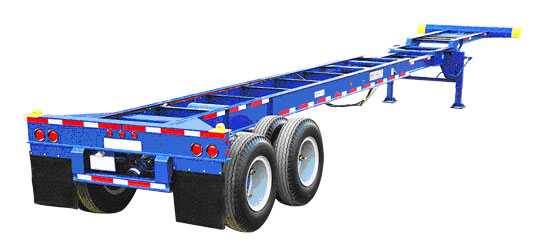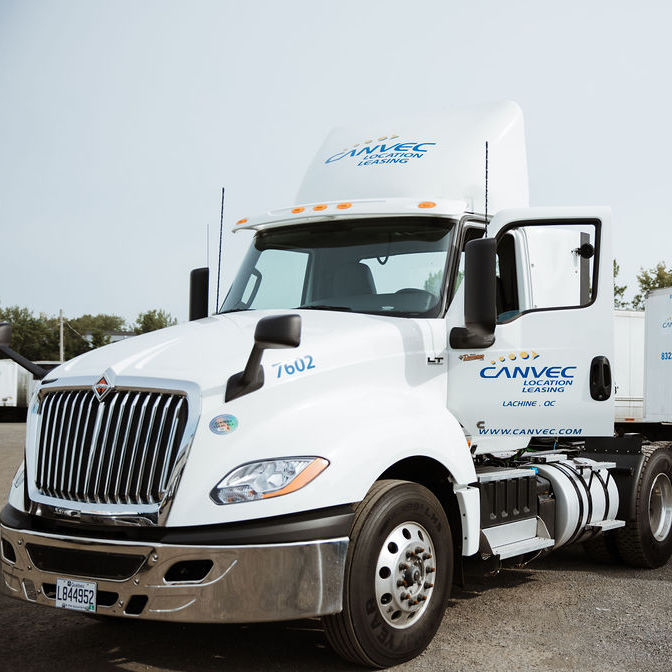 An outstanding service from beginning to end.
Communicate with us.
Answer 100% guaranteed! When you call Canvec Leasing, you will always get an answer without delay or answering machine. Offering you a service that is fast and completely customized is our main priority.
Come and meet us.
Your vehicle will be ready for the road in less than 15 minutes and our experienced employees will answer your questions. As a bonus, you can enjoy fresh coffee and a cookie!
Drive with peace of mind.
Focus on your transport or storage activities without hiccups or failures. Our rental trailers and tractor trucks are inspected, lubricated, adjusted, repaired, swept and cleaned so you have nothing to worry about. Please note that our verifications meet the industry's highest standards, and that our 24/7 mechanical emergency service is with you whether you are in Canada or the U.S. Learn more about the 24/7 emergency roadside service.
Enjoy a trouble-free trailer return.
Returning a rental semi-trailer, flatbed or tractor truck is easy thanks to our quick inspection process. At all times, our skilled employees will make sure to carry out their verifications in less than 15 minutes. Once the equipment has been inspected by our team, you will receive a copy of the rental return receipt and can leave with your mind at ease.
Canvec Leasing: your partner in the development of your business!
No matter what your rental requirements or needs are, Canvec offers you a large inventory of vehicles of all categories.
Take a look at our Equipement section to see the technical specifications of our rental trucks and trailers.
Our customers
We are glad to be part of our customers' success and development by offering them flexible and highly customized rental and leasing solutions.