Equipment
Short term rental or long term leasing

All our vehicles are rigorously repaired and inspected before hitting the road.
For more than 25 years, Canvec Leasing has been offering a customized, professional and efficient rental service of semi-trailers and trucks in Quebec, in Ontario and in the Maritimes. Our inventory of rental semi-trailers is one of the largest of its kind and allows you to always find the vehicle that meet your requirements in terms of storage and transport. Our mobile units as well as our delivery and pick up service also make your operations much easier.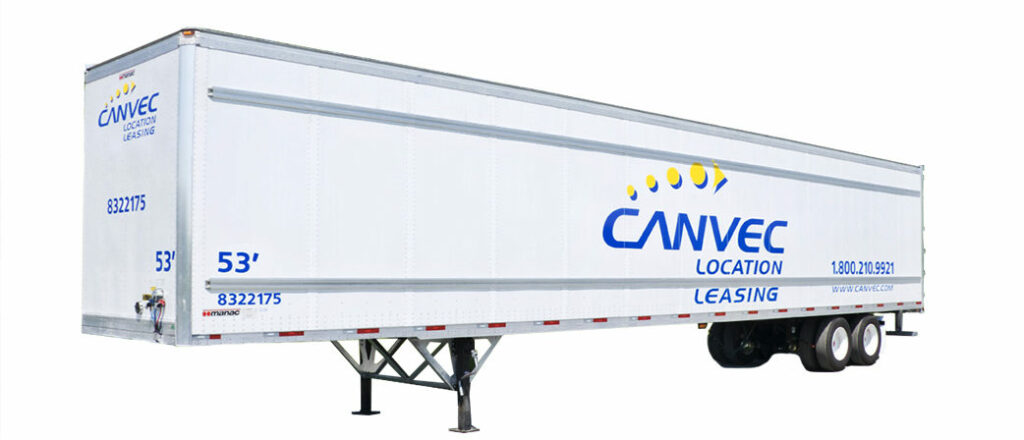 In our society, all consumer products depend on the transport industry. From raw materials to finished products and machined parts, closed trailers are used to transport dry goods from one production site to another or to deliver them to points of sale.
Trailer Specifications
From 28′ to 53′ in length
Tandem (2 axles) or tri (3 axles)
Swing barn doors or roll up door
Side doors (optional)
Aluminum or translucent roof
Air suspension
Interior with logistics posts
Tailgate (liftgate) available
Pintle hook
Details »
Our customers
We are glad to be part of our customers' success and development by offering them flexible and highly customized rental and leasing solutions.