Montreal, September 12, 2019 – Canvec Leasing has selected Inter-Anjou Trucks and Navistar International as supplier for its new fleet of trucks. This will allow Canvec Leasing to offer short- or long-term truck rentals and comprehensive maintenance services.
This new offers will further simplify day-to-day operations for Canvec Leasing's customers. With a 360° range of solutions, Canvec Leasing provides all the equipment customers need, from semi-trailers to trucks, allt under the same roof. Customers can focus on their core businesses while Canvec Leasing addresses their transportation challenges.
"By acquiring this fleet of trucks, we are aiming to be among the largest players in the market to provide a complete range of rental options as well as full-service maintenance,". said Danny Lefebvre, President of Canvec Leasing.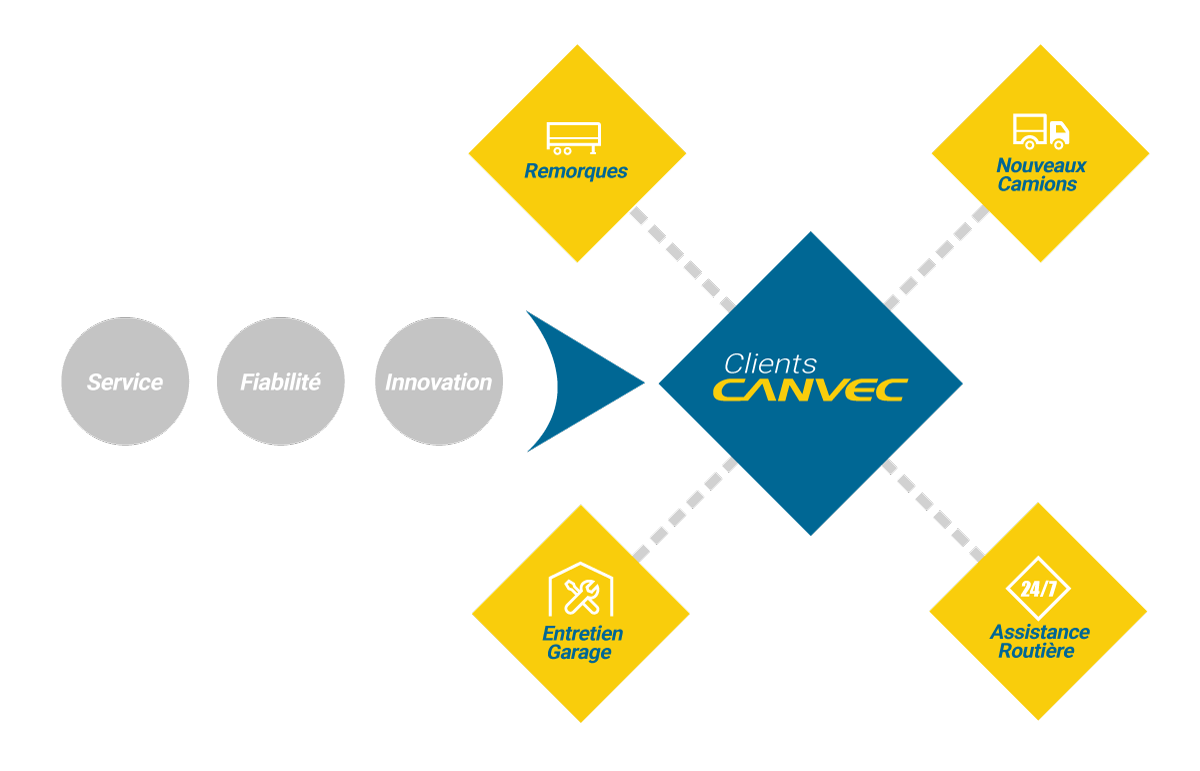 In addition to this new offering that meets the needs of its customers, Canvec Leasing also offers 24/7 roadside assistance. With the most advanced technologies available, , the company is focused on facilitating the rental and maintenance process for its customers.
–
About Canvec Leasing
Canvec Leasing was founded in 1990. The company specializes in the short- and long-term rental of semi-trailers as well as 24/7 emergency roadside assistance. Danny Lefebvre, President and CEO, has managed the company for over 25 years. Canvec Leasing's brilliant team is entirely dedicated to the rental and maintenance of trucks and semi-trailers. Over time, it has established itself as a true leader in the market. The company offers to its many customers over 1200 units for rental, a 24/7 mobile maintenance and road service repair, qualified technicians and much more. With Canvec, simplify your business and run your transport operations in the best conditions possible.